GREENDRIP is a drip line with turbulent flow cylindrical emitters which reduces the risk of clogging and ensures continued operation onto long duration irrigation systems such as, vineyards, olive groves, fruit, trees, hedges, flower-beds and ornamental gardens. Is available in two versions: S (with a compact emitter to ensure minimum pressure losses) and PC –AS – ND, pressure compensating model containing flow-regulating cylindrical emitters.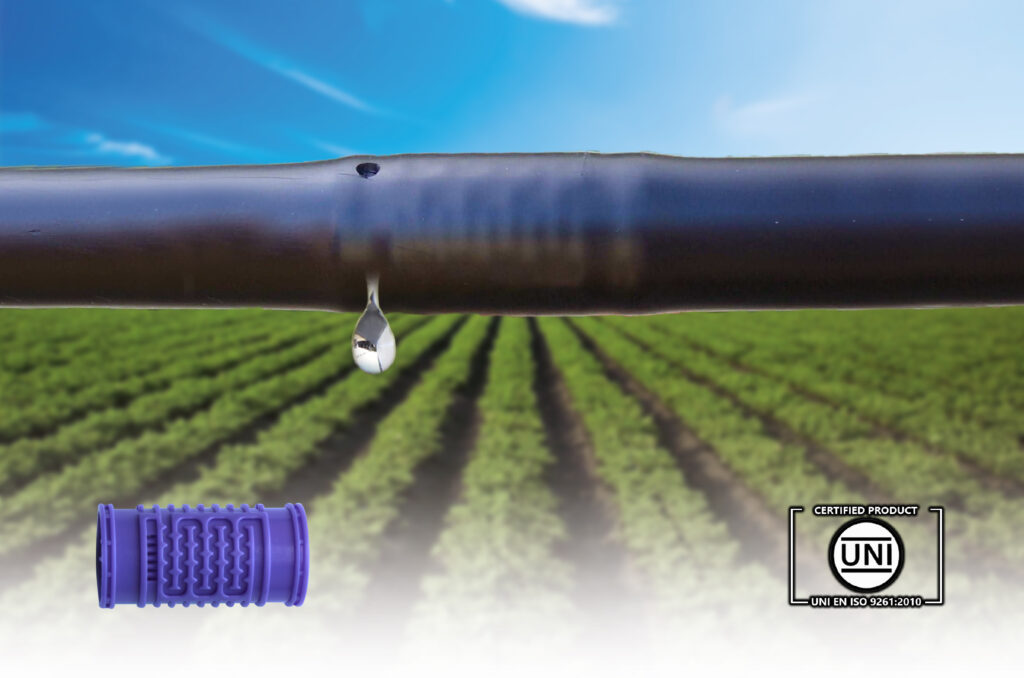 FEATURES
Intensive crops irrigation.
Suitable for long duration irrigation.
Suitable for surface and covered installations.
Emission uniformity over longer lines, even on sloping grounds.
Endurance to mechanized installation.
Flow rate wide range
Endurance to UV rays.
Available with constant and alternate spacing
ADVANTAGES
High endurance to clogging
Active protection system
Turbulent fl ow system
Anti sedimentation maze
Maximum delivery uniformity
Greenhouse crops or open fields
MODELS
GREENDRIP is available in the following models:
S – Advanced and economical version with 3 outlet holes, with a compact dripper to ensure minimum pressure losses and excellent irrigation uniformity with long laterals.
PC –AS – ND – Pressure compensating emitter model containing flow-regulating cylindrical emitters for long term and sub irrigation systems (SDI) on flat grounds and slopes one.